James Pistorino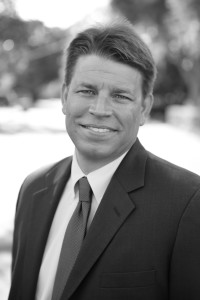 Mr. Pistorino represents corporate clients in federal litigation with an emphasis on intellectual property litigation, including patent, trademark, copyright and trade secret litigation.  James has practiced before federal district courts, the Court of Appeals of the Federal and Fifth Circuit, and Texas and California state district courts.  He has worked in a broad range of technologies, including wireless communications, email and database software, offshore platforms, biological assays, blood substitutes, genetics, chemiluminescence, ergonomic seating, and semiconductor manufacturing equipment.  James has also represented clients before the Patent and Trademark Office handling patent prosecution and re-examinations.
Before joining Parrish Law Offices, Mr. Pistorino was a partner with Perkins Coie in its Menlo Park, California office.  Mr. Pistorino was listed in Super Lawyers, Northern California, 2014-2015.  He is a member of the American Bar association, and the Vice President of the San Francisco Bay area IP Inns of Court from 2010 to present.
Some of Mr. Pistorino's recent representations include:
Clouding v. Amazon, Inc., et al. (Del) where he defended Amazon, Rackspace, Dropbox in cases related to cloud computing.
Round Rock Research LLC v. AsusTek Computer Inc., et al. (Del)
AsusTek Computer Inc. et al. v. Round Rock Research LLC (ND Cal), where he defended AsusTek in cases involving 16 patents related to computer components
Technology Innovations Associates, LLC v. Google, Inc. (Del), where he defended Google in patent case involving user interfaces
Driessen v. Sony Music Entertainment, et al. (Utah) (ongoing), defending, Sony Music in patent case involving music card
Mr. Pistorino received his BS in computer science and his law degree from Duke University in 1993 and 1996 respectively.